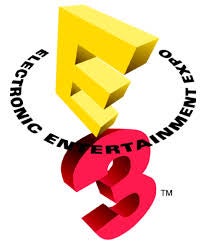 Well that was some first day wasn't it? We had all the ups that we wanted, and all the downs we may not have expected. I just sort of want to share with all of you my personal highlights of all of the conferences. Feel free to share yours too!
I'm just going to go over the best parts, so I won't be mentioning any disappointing moments. I feel as it's best to focus on the positives, but I may do another lists of disappointments from E3 2013. The list includes something from every conferences, even the Nintendo Direct.
So lets begin! This is in order from lowest to highest:
10) Metal Gear Solid 5 gameplay:
Just watch it. It looks amazing. As part of the Microsoft conference, Kojima surprised me by showing off this gameplay. It was a shock to see that it was going multiplatform, it may have been announced before, but that was the first time I saw that news. No matter what platform you get it on though, I'm sure it'll look great. I think the open world will really compliment the stealth gameplay we all know and love. I may be in the minority, but I think Keifer Sutherland is a great choice for the role of Snake, his voice has the grittiness that made Hayters performance great for me.
9) South Park: The Stick of Truth is alive and kicking!
"I'm going to teach you a fart called...The Nagasaki"
I can't tell all of you how happy I was to hear that The Stick Of Truth is still going strong, I was interested in it from the very start, and whenever I heard Ubisoft bought the rights to it, I was glad to see that they saw potential in it. It's also great to see that it will still have the crude and controversial humour that has made the show so great. It's being made by the studio that brought you Fallout: New Vegas. Hopefully it will be just as good.
8) Playstation 4 console reveal

It was the moment nearly everyone was looking forward to. I know a lot of you think it looks just like the Xbox One. I think it looks better. When it was first teased a few weeks back, I thought it was going to look like some sort of black box with exhaust pipes coming out of the back. I love how it's going for a split look, almost like a techno-sandwich. Sure the plastic may look cheap, but if the PS3 models are anything to go by, I'm sure it'll be far from it.
7) No DRM on the PS4, share away!
The news that the PS4 won't have any form of DRM like the Xbox One was amazing, and it would be much higher up this list if we didn't have to pay for multiplayer. I know I said I wouldn't go near disappointments, but it is with PS Plus, so we do get all the benefits such as free games. But still, it would've been nice to not have to pay for multiplayer at all. The news that anyone can do whatever they want with the games they purchase, be it trade them in or borrow to friends, just goes to show how Sony are trying show that they care for the rights of the consumers, not just themselves.