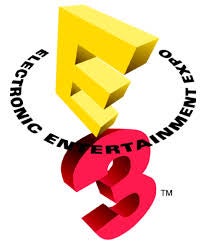 Well that was some first day wasn't it? We had all the ups that we wanted, and all the downs we may not have expected. I just sort of want to share with all of you my personal highlights of all of the conferences. Feel free to share yours too!
I'm just going to go over the best parts, so I won't be mentioning any disappointing moments. I feel as it's best to focus on the positives, but I may do another lists of disappointments from E3 2013. The list includes something from every conferences, even the Nintendo Direct.
So lets begin! This is in order from lowest to highest:
10) Metal Gear Solid 5 gameplay:
Just watch it. It looks amazing. As part of the Microsoft conference, Kojima surprised me by showing off this gameplay. It was a shock to see that it was going multiplatform, it may have been announced before, but that was the first time I saw that news. No matter what platform you get it on though, I'm sure it'll look great. I think the open world will really compliment the stealth gameplay we all know and love. I may be in the minority, but I think Keifer Sutherland is a great choice for the role of Snake, his voice has the grittiness that made Hayters performance great for me.
9) South Park: The Stick of Truth is alive and kicking!
"I'm going to teach you a fart called...The Nagasaki"
I can't tell all of you how happy I was to hear that The Stick Of Truth is still going strong, I was interested in it from the very start, and whenever I heard Ubisoft bought the rights to it, I was glad to see that they saw potential in it. It's also great to see that it will still have the crude and controversial humour that has made the show so great. It's being made by the studio that brought you Fallout: New Vegas. Hopefully it will be just as good.
8) Playstation 4 console reveal

It was the moment nearly everyone was looking forward to. I know a lot of you think it looks just like the Xbox One. I think it looks better. When it was first teased a few weeks back, I thought it was going to look like some sort of black box with exhaust pipes coming out of the back. I love how it's going for a split look, almost like a techno-sandwich. Sure the plastic may look cheap, but if the PS3 models are anything to go by, I'm sure it'll be far from it.
7) No DRM on the PS4, share away!
The news that the PS4 won't have any form of DRM like the Xbox One was amazing, and it would be much higher up this list if we didn't have to pay for multiplayer. I know I said I wouldn't go near disappointments, but it is with PS Plus, so we do get all the benefits such as free games. But still, it would've been nice to not have to pay for multiplayer at all. The news that anyone can do whatever they want with the games they purchase, be it trade them in or borrow to friends, just goes to show how Sony are trying show that they care for the rights of the consumers, not just themselves.
6) Mirrors Edge 2
I never caught the EA press conference, so when my friend texted me saying that Mirrors Edge 2 was announced, I found it hard to believe. I thought it was just designed as a sort of experiment to show that DICE can make other things besides Battlefield, and that the first one was going to be the last one too. Oh that feeling when I found out I was wrong. Even though they only showed a small trailer to give us a glimpse, it was enough to get me hyped up once again.
5) Holy S***! Star Wars Battlefront!
Oh Lordy Lord, When I found this out, I shed a manly tear. Even though it was just a small teaser, the Star Wars fanboy within me exploded with sheer happiness. I remember staying up all night playing Battlefront 2 when I was younger, those were the days. It's also being made by DICE, probably in the new LA studios, so that's another reason to be excited.
4) New Pokemon Type!
To be honest, a lot of people, myself included, saw this coming a mile away. Not the new Fairy type, but a new type in general, I was expecting a light type, to counter dark. Sylveon is the only new Pokemon announced that would be Fairy type (I was expecting her to be Light or a stronger Normal Type), but as seen in the picture above, a few older Pokemon will become this type in October. It will be super effective against dragon, which I find great, because both Ice and Dragon Pokemon are quite rare to get, and I'm also looking forward to seeing a Jigglypuff or a Marill kick a Salamence's ass!
3) New Smash Bros + Megaman!
We knew this was coming, but I still found it hard to contain myself whenever this trailer was unveiled to us. I may not have a 3DS(yet!), but that doesn't mean I can't get excited for franchises that I love. We get a glimpse of two new fighters, the surprising Villager from Animal Crossing, and of course, Megaman! The only problem with Megaman is that it isn't the fat one...
2) Battlefield 4 Multiplayer
I watched that skyscraper fall 20 times in a row yesterday, I'm not joking. Something that I though wouldn't be possible, they brought destruction to a whole new level. Oh I'm sorry, I meant Levelution, which admittely sounds like BF4 combined with Pokemon. Another important highlight from the gameplay is the return of Commander mode, something that was seriously lacking in Battlefield 3. It is possible to use this mode on your tablets! Now that is how you do social gaming, having the ability to level an entire map just with the push of a button on your tablet.
1) Playstation 4 price reveal + Region Free
It was 1:00 am here whenever the Sony conference was on, I was lying in my bed fighting a battle to stay awake and watch it, a battle I was losing. That's not me saying I thought the Sony conference was bad, I was just really tired. Whenever they unveiled the price, I fell right out of my bed and begin jumping for joy! Seriously. Not only is it cheaper than the Xbox One, by quite a bit may I add, but it will also be cheaper than what I paid for my PS3. That was the thing that cemented my decision to be getting just a PS4 as my next-gen console. The next morning I found out it was also region free, which I then proceeded in crying like a baby. That means I could order it from America and save myself another £100 or so, but still be able to buy my games over here. I'll have to say, Sony blew Microsoft away this year.
0) Final Fantasy XV
I know I was only going to do 10, but HOLYCRAPFINALFANTASUVERSUSXIIISNOWFINALFANTASYXV!!!
Honourable mentions:
- Plants Vs Zombies: Gardern Warefare
-The Division
-Destiny
-This guy: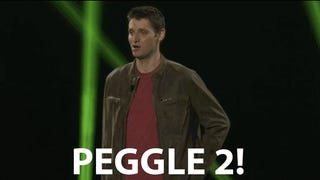 So that was my top ten...eleven, what was yours?