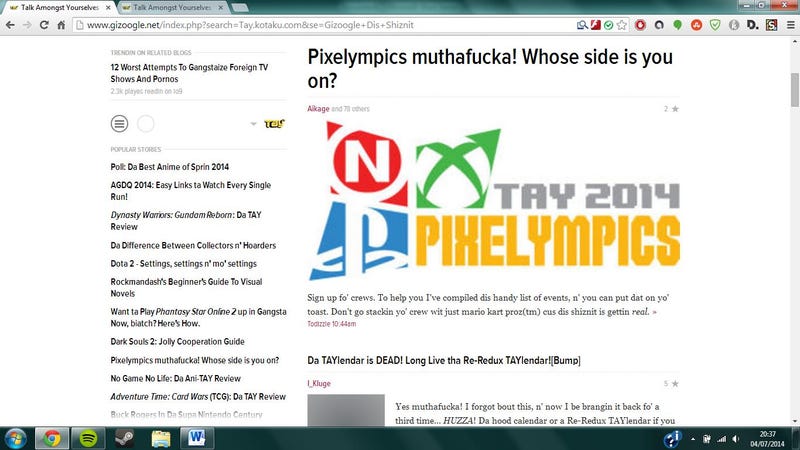 If anyone doesn't know what this is, it's called Gizoogle, and you should all try it right now.
Yes, I'm very bored.
I've used many times before, but not once did it occur to me to come on to TAY and take it for a spin. Let's see how it went, shall we?
When I first searched for Kotaku:
Then TAY:
Here's TAYClassic:
Here's searching for YouTube:
Here's the front page of Reddit:
Sonic The Hedgehog's Wiki Page:
And here's Pokemons page:
Here is the front page of NME:
And to finish off, here's todays news headlines: